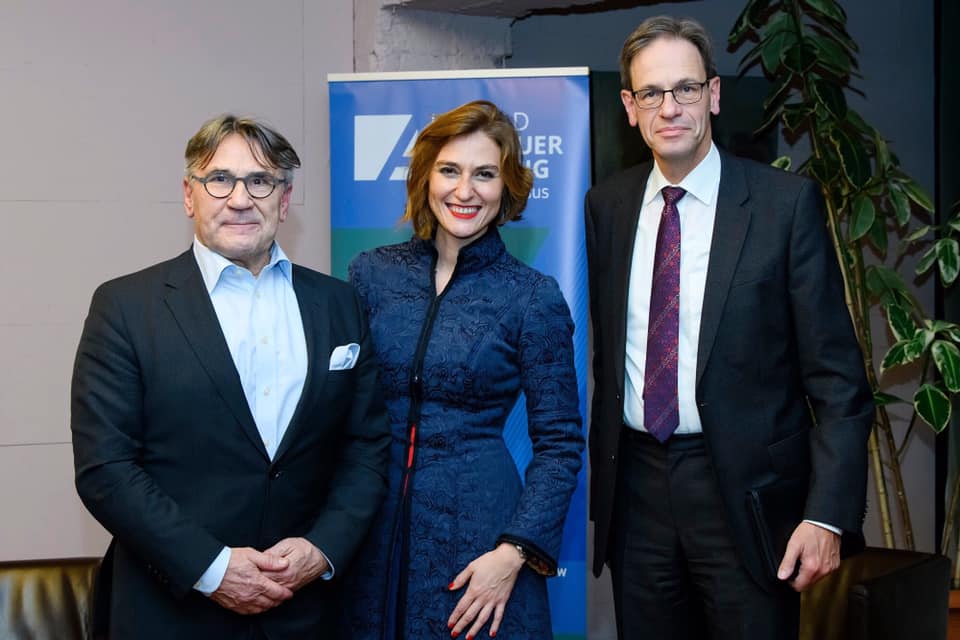 On December 6, 2019 the Konrad Adenauer Foundation in cooperation with the Georgian Literary Initiative, organized a public discussion dedicated to the 30th anniversary of the Fall of Berlin Wall.
After 30 years of the fall of the Berlin Wall the geopolitical environment has changed in Europe. How was German reunification reflected in the international context? What divides and what connects people in East and West after 30 years of the fall of the Berlin Wall? Can the German experience of reunification be a model for Georgia?
In the first part of the discussion, Dr. Lasha Bakradze gave a lecture accompanied by documentary videos – "In a Walled Country", in the second part, Lasha Bugadze, Dr. Maya Panjikidze, Lasha Bakradze and Stefan Tolz talked about the fall of the Berlin Wall and its reflections in Georgia. The panel discussion was moderated by Dr. Thomas Schrapel, Director of Konrad-Adenauer-Stiftung South Caucasus.